Hello !!
How nice that you stopped by !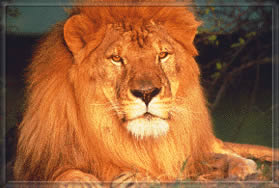 I decided to dedicate this site to the african lion:
for one I think this animal is one of the greatest on our planet,
for the other my zodiac is the leo. Because of that I'm kind of ' related ' to it.
At this point I'd also like to thank all those for their help in research; and overall, their critisicm so far , and in the future.
You know who you are. :-)
I'm open to all kinds of comments and suggestions.
The guestbook is waiting !! :-)
Or you can just use the e-mail link below.
Thanx a lot in advance !
And now have fun !!